Local History - Wedmore Wesleyan Church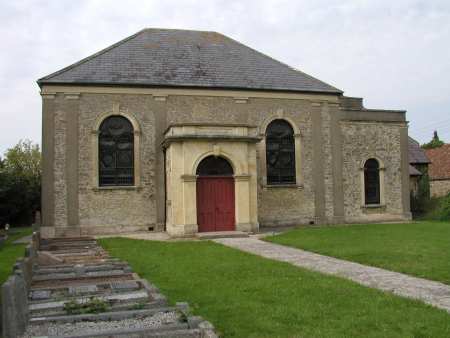 Wedmore Methodist Church Bicentenary
2017 is an important year for the Church since it celebrates its 200
th
anniversary. This was commemorated on Sunday 2
nd
July 2017 with a special service, followed by a fabulous Sunday tea, with delicious sandwiches, pastries and, most important of all, fantastic cakes.
The service was a true celebration of the role that Methodism has played within the village, with the address by
Rev Dr Jonathan Pye, Chairman of the Bristol District of the Methodist Church
focusing on the theme of "Who Do You Think You Are?" and the importance of the role of the individual within the past, present and future. This was reinforced by a fantastic display of photographs and other memorabilia of the last 200 years of the chapel.
Click here to view my photograph album of the day
It's really exciting that my second great grand uncle
John Larder
played a key role in the development of the church . He was a lay preacher at the Methodist Church and the extent of the family's relationship with the church is indicated by the entry on John and his wife Emma's gravestone, that states that Emma was:
"A member of this chapel for 62 years".
John was also a former lay minister of the chapel.
It may also be that John was responsible for producing many gravestones since he was a stone mason by trade. Kelly's Trade Directory 1883 for Somersetshire & Bristol lists John LARDER in Wedmore as Stone Mason living Chapel House.
In 1896, together with other members of the chapel, he built the Wesleyan Sunday School Room that was opened on Friday April 10 1896 by the Reverend Walford Green.
The chapel graveyard is a veritable "who's who" of Wedmore family names and I have listed the
entries on the gravestones.